WE STAND FOR A MORE GENDER EQUAL WORLD!
Powerful shifts that help remove gender barriers can and do happen. Our campaign is using digital photography as an art form to capture those economic shifts that happened for women in the newcomer, racialized communities, transgender people because of the actions they take, resources and services, and allies that help make a difference by advocating for and with them. The stories that follow help to tell more of the story including the shifts in resources, support and attitudes which made it possible for economically powerful changes to occur. We hope these stories inspire you to support a more gender equal world!
Dunia Hafez
The word "Dunia" in the Arabic language was once used to describe the life closest to us, or the life in this world. It is also Dunia's name. Her story is about bridging her life between two worlds – one in the Middle East and another, in Canada.
Dunia Hafez had earned a bachelor's degree in English Literature earned in Abu Dahbi, and a master's degree in Educational Technology in Riyadh, Saudi Arabia. Yet she was now experiencing life in Canada as a refugee claimant, looking for work and ineligible for a program she thought could really help her family.
"I came from a very good economic status, but this time I needed to support my husband who was going to school," she explains.
Settlement was a huge barrier for her. She had started looking for work immediately, and it was only her second week in Canada. There were no family or friends to support her. She did not drive and transporting and caring for her kids while looking everywhere for a job was extremely hard on her. Dunia was suffering.
"I was depressed. I had left a whole life to start a completely new one."
While lonely and afraid Dunia believed her faith in God, and as a mother and wife she would have the power to make some changes and that the dark cloud that enveloped her would pass.
In two months, Dunia found work at a daycare near her home when another turn of events led her in the direction she had wanted to go in the first place. She was laid off after 8 months and was able to access Employment Insurance. She had connected with Women's Enterprise Skills Training (WEST), and was notified of the Science Engineering Art and Technology program for Youth, known as SEAT, and offered to take part in it as a volunteer.
A shift in her life began to unfold during a conversation with Seita Sadoo-Thomas, a Program Coordinator at WEST.
"I thought I couldn't do anything or work anywhere, says Dunia. "She told me my teaching experience was a gift and that I could use my personal experience in so many fields."
As she volunteered with the SEAT program, Dunia learned about the problems people were experiencing in her new community and the opportunity to participate in creating solutions. She took field trips with the group and networked with other women. Her inner thoughts began to mirror her experiences and her thoughts changed.
"I wanted to be more than a participant in a program. I wanted to work to help people and I felt I could make a difference in this world."
When the opportunity arose for a position, Dunia was able to convince her employer that her educational experience, and her community volunteer experience with the SEAT program would make her a positive fit for a job as a Participant Services Specialist in Employment Services.
"As a newcomer, SEAT gave me the exposure I needed to the other Canadians in my community and the job market," explains Dunia.
The takeaways for Dunia, are three lessons she hopes others can learn from her life journey so far:
"Stay strong. Never doubt your abilities and look for the right person to support you."
And these are the same messages she passes on to others to help them overcome barriers and create a world where there are more opportunities for everyone.
Kay (Kyung Eun) Park
Kay (Kyung Eun) Park lifts her hands to shoulder height, opens her chest and says: "Do the Chicken!" with an easy smile. She has just delivered child after child back to the room from diaper changes, washed her hands, set out toys, dodged little ones on their way to playing with each other and is giving me advice about how to keep my back healthy. Park is working as a Registered Early Childhood Educator (RECE) creating engaging activities for children from around the world while their newcomer mother's learn English and training skills for new opportunities. It is a whole different picture than she thought possible.
If her life were a film you could rewind back to the past, you would have found this South Korean professional graduating with a degree in Mandarin and working in China as a Bank Manager. Not a dream job, but a profitable one. Her life changed when she came to Canada and things rapidly shifted downward. She had gone to school for her dream job working with children and injured her back and quit her first job in Canada.
"I was scared about my future, I was still young and needed to work." I was asking myself: "If I can't find a job, how am I going to live in Canada?"
One day, while she was walking down the street she and happened to glance at a sign saying Employment at Women's Enterprise Skills Training, Inc. (WEST). Opening that door was the beginning of a life shift for Kay.
She says each service moved her towards feel prepared for more success.
"I had a counsellor who was helping me to improve my interview skills and search for jobs." The same counsellor recommended training in computer courses and Enhanced Language training.
During the graduation ceremony, Kay had a sense she was moving forward. She hoped for a job at WEST in the daycare and was successful when the job was posted.
Kay writes: "I think having a positive way of thinking and meeting people helped me, too."
For Kay, a more gender equal world is one where she found and used resources and a great attitude to become more powerful economically, and to be a positive force for goodness in the lives of the children and people she works with every day.
Parvinder Kaur
If you ever felt certain you had the right skills but were lost as to how to get a job in your field, you have a sense of how Parvinder Kaur felt when she arrived in Windsor. It was a four hour drive from Toronto and a long way from where she had expected to end up as far as her career was concerned.
She had accepted a full-time job using her strong accounting background and was thrilled to have a solid employment within days of settling in Canada – a place she refers to as "this beautiful country".
Her husband was also offered a job in Windsor. The couple decided it was a good opportunity. It was also a loss for Parvinder, and although she had no idea how she might reach her goals she was willing to try.
"Regardless of my economic situation, I always wanted to contribute to my family," she explains.
After spending days going to a variety of private colleges and looking at the cost of educational options it was clear to Parvinder and her husband that there was no way they could afford thousands of dollars to help her enter her sector here. They decided to see if there were any settlement services that offered programs to overcome the obstacles preventing her from accessing the job market, including not having a professional network and Canadian work experience.
At Women's Enterprise Skills Training (WEST), Parvinder found a menu of services and professional support from settlement counselling to how to get her language skills assessed, a course that provides Enhanced Language Training for Finance, and a volunteer placement working in her field at an esteemed local non-profit organization. It was the placement which proved to be the key element that moved her life towards economic stability.
"I enhanced my skills, along with, my confidence in myself," says Parvinder.
Working in partnership with the Hospice of Windsor and Essex County, Women's Enterprise Skills Training (WEST) provided a placement experience in the financial operations office. Parvinder's crowning moment was still to come. It was the day she offered a full-time position as a Junior Financial Analyst at The Hospice of Windsor and Essex County.
"Dedication and determination can help you achieve your goals," explains Parvinder and adds that accessing community resources and volunteerism can make the difference between arriving where you want to be or not.
Look for more of our Economic Power Shifting Stories about Gender Equality in the days to come!
And be sure to read, share and submit your own first person stories below!
New Life in a New City by Jane Emilia Tomasso
Life brought me to Toronto. I grew up in Amherstburg with Windsor as my nearest metropolis. It was difficult to understand my confusing childhood as a trans girl, especially considering the surrounding world was not only destitute from the creation of popular culture, and Essex County was and is often latent to the ever-changing social landscape.
In Windsor, I was a patient at the Windsor Family Health Team. I joined the patient roster in early young adulthood because it was one of the few teams in Windsor educated on how to care for trans patients. As required by law, I was sent for a psychiatric evaluation to ensure that I "fit the bill" of someone who needed hormones. The receptionist at the psychiatrist's office had a terribly unwelcoming demeanor and always seemed to be on the phone with staff from her children's school about one problem or another. Visits to the psychiatrist made me feel like an outlier. Windsor is a small city and never when I was young did I have interactions with other trans girls to relay our experiences and empathize. At a mid-point in my transition, I was sent to an endocrinologist to have my hormone levels checked and ensure everything to do with my medication was in order. The endocrinologist took it upon himself to ask invasive questions about my sexual life and history and then deemed a physical to be necessary. I later asked my family doctor if he had asked the endocrinologist to give me a physical or investigate my sex life – he had not
At age twenty-two I moved to Toronto after working for The Hudson's Bay's Windsor store in the cosmetics department for around two-and-a-half years. I felt as though Toronto not only represented a call to opportunity for all young people, but for young trans people especially. In Toronto I experienced for the first time a work climate that not only celebrated my transness but also let it be a nonfactor when it was irrelevant to discuss. Nothing is totally perfect, of course, but there is opportunity in Toronto for trans people who really work at it – and not much of the sort in Windsor.
Some barriers arose in my moving to Toronto. I had two primary concerns: was I going to be happy, and would the high cost of living prove to be untenably high. Those barriers and others certainly did rear their heads. As I began to adjust to city-living, I realized my sporadic gender dysphoria had not so much previously abated as it had been crowded out by exciting changes in my life. Dysphoria unfortunately returned and months later I left a plastic surgeons office with a $20,000 quote for a rhinoplasty and a brow shave. People who do not understand trans individuals often find this sort of expense and desire to look a certain way to be extraneous when it comes to discussions about trans people's need for life-improving surgeries like facial feminization and the broad spectrum of 'plastys that reside under its scope. In Toronto I hit a major financial barrier that, truthfully, would have hit in Windsor as well. Facial and corporeal surgeries are such an important part of the conversation when discussing the mental health and overall wellbeing of trans people and, as an aside, it is a necessity that OHIP should cover. After a long chat with my parents, my father decided that he would help me and fund my surgeries. I now am a totally content patient at the Sherbourne Health Centre in Toronto, an institution that provides much of Ontario with modern and empathic guidelines of care for trans people. I am comfortably able to book my own STI checks, checkups, and have my doctor help me with my pre-FFS surgical forms.
In the months after moving to Toronto, I truly did live! I found an expansive community of trans and queer people waiting for me in good old Hogtown. Never before had I had so many affirming voices in my life encouraging me to be myself, be authentic, live in my reality, and express myself endlessly and freely. My self-esteem skyrocketed, but at times so did my self-doubt. My understanding of my own sexuality changed from previously shriveled and WASP-informed to expansive and inquisitive. I have a phenomenal support system of friends that have really helped me to better myself. They are the sisters that I chose. It wasn't all positive, however. Many times I was harassed on the streetcars while running errands or commuting to work, and I've been threatened with physical violence as well. It is often men that perpetrate this violence very often, and more people need to start protecting trans people using public transit from harassment. After these violent experiences, I desperately needed the loving shelter of my community, which I often get from my trans roommate and her trans girlfriend.
My experiences in Toronto have definitely given me a feeling of personal satisfaction. Within one year I moved out on my own, started a new job, received a promotion, had portraits of me exhibited at a Canadian Women's Foundation luncheon with my commentary, and realized that it's okay to be a trans woman that is not totally straight. Revelations upon difficult yet thankful revelations characterized my first year in the city. I feel the success of my experiences now only as I am writing about it, and I am very happy that I have a platform to share my thoughts. I am currently part of the managerial staff at a Toronto-based skincare company. I am happy to be where I am but I am always looking for the opportunity to endeavor creatively, which I do not get to do at my current job. I hope that in the future I will find myself in a more creation-oriented line of work.
To women and other people with similar experiences I want you to know that you are not alone. There are many trans women just like you, fighting the daily fight to pay rent while working towards something greater. I want you to know that it is okay to explore and experiment with your gender and sexuality. I want you to know that you do not have to look a certain way to be beautiful. You are already beautiful. Most importantly, however, I want you to know that there is love waiting for you.
THANK YOU TO OURS SPONSORS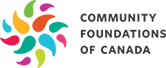 This project is supported by the Pilot Fund for Gender Equality, a collaboration between Community Foundations of Canada and the Equality Fund, with support from the Government of Canada. We thank the Windsor Essex Community for this opportunity and the participants featured, our staff and board for their unwavering support of efforts to improve Gender Equality. We also thank the Canadian Womans Foundation and the Gender Equality Network for amplifying our message across our nation and world.Special thanks to Justice Hargreaves and Syx Langemann of Pretty in the Algorithm and Adam Jasniewicz for pulling out all stops to make the vignettes, campaign launch and website happened despite the major challenges we have been confronting at working during COVID-19.
We're truly grateful to have been asked to work on this project with WEST. It was incredibly humbling to be able to meet and get to know these inspiring individuals whose past struggles have not defined them, but inspired them to succeed in a new environment. We were grateful to be able to have a beacon of positivity to hold in our minds as we tackle these uncertain times, and truly believe that WEST and organizations like them uphold the community values that we believe can make a difference."
~Justice Hargreaves and Syx Langemann~