Manal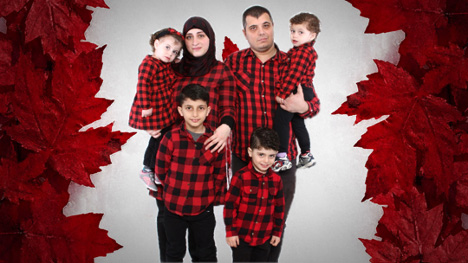 In this challenging and strange world, sometimes we have to start from scratch "zero", I believe even if we are at zero but we have the strength, we will achieve and we can add value. So, if you had to start from "zero" ones in your life, a few times, or never had to, you will still be interested in reading my story.
I came from a beautiful country in Middle East (Syria), but the war made it the most dangerous place in the world, so I had to go to Canada in 2017 with "zero" language because I never spoke English, some education because I only had one-year law university, that it is not recognized or accepted here in Canada, also "zero" friends and family. I left them all behind; they were lost in the condition of war, "zero" financial because I lost my possessions too. From all those "zeros", I had to start. At that time, I used to imagine how much we would teach our children the foundation of language and how much we would make an effort to provide them with knowledge, good economic condition, and a solid foundation for facing life. My question is, what if suddenly something happened and they were forced to start from scratch and maybe placed in front of the "zeros".
I had a strange feeling of fear and loneliness. At that time, I decided to go, step by step, to be successful in my new place, so I started to learn English from "zero", and I knew it would not be an easy way. I took a full-time ESL class at the WEST for women. I got a lot of support from the staff, as they encouraged me to work hard on my education, so I went to level five in eight months because I was working hard and never missed out any lesson even though. I was pregnant with my twins, until one day my teacher said: "It is your last day at school, please stay home and take a rest, because you will very soon give birth. I told my teacher that "climbing to the top of the mountains has never been so easy, and I deserve access."
After my twins grew up a little bit, I went to the LEAD program at WEST. There I did build up my skills and I got customer service skills, first aid, CPR and public speaking skills which made me feel I am ready to find a job, but I knew I should start from something that doesn't need perfect English like a lawyer, so I chose the medical field, and I found work in a pharmacy. In the pharmacy, I did start from "zero" too, because I never studied or worked or even had any knowledge about pharmacy jobs. Also, it is a very subtle work that requires "zero" mistakes in a work placement, which made me very scared, so I put all my heart into my work until I learned very well.
It wasn't easy. I cried many times. One time my manager said, " you are always holding your tears", I thought it would be your last day with me.You exceeded my expectations by your insisting on learning and intention to work hard; "she said" I have been on time and never been late once and always show up with a big smile and my insistence on success. Due to the language barrier and career knowledge, communication was difficult and challenging, especially dealing with my employer and coworkers until finally I was able to gain their trust and love through my kindness and hard work in a very short time. I become one of the best assistants there (as per my manager), I also have an excellent economic foundation so that I can shop and buy my own home. Moreover, I did improve my English, and I almost got my high school diploma in just two semesters as I am working toward post secondary education . Also, I did register at college to gain more knowledge in my career.
After almost a year, all the world faces a pandemic of Coronavirus, I was a front-line worker in the pharmacy, so I got the virus and I was maybe the first one in my city who got it. I had symptoms when I came from work, after two days It became worse, so I went to the Assessment Centre to get a test but I couldn't because I didn't travel outside Canada. I sat at home and I started self-isolation(as a precaution), but my manager asked me to do the test to make sure it is not coronavirus but unfortunately, I couldn't do it because it was only for people who had traveled, until the third time when we had some cases in the city I did the test and it was positive. At that time my husband and my four kids had the virus too. I found myself again facing big challenges because I couldn't go to the hospital and keep my kids and my sick husband by themselves, so I had to be strong and handle everything by myself with my illness. Thank God, I had support from the Health Unit who did call me every two days to update my case and answer my questions, also I had support from a Settlement counselor with the Settlement Services Department at (WEST) who was following up on me regularly, as they called me as soon as they heard that I was tested positive and knew about my struggle with covid-19, they called every day when and offered all the help.
I desperately wanted someone I could talk to because I sat at home in self-isolation for more than a month, which put me under a lot of pressures such as taking care of my kids with my sickness, studying online for my final exam without any help and thinking about work and if I would be able to return. I think that I overcome all difficulties on my own and with people's support, I believe that when we face a hard situation any kind of support can make a difference like WEST-"Women Enterprise Skills Training of Windsor Inc." who was with me in my very difficult times starting from when I had my twins, till I got sick which made me so appreciative and can't even imagine how I would have done it without their support. I can't Thank them enough for all their care and support.
Finally, I believe those "zeros" and difficulties added more value to my life and made me discover myself more and know my strengths and my potential and use them well. Also, they made me face my weaknesses and my fears to overcome them, so we should never be scared to start from scratch "zero" because it will add more worth to our life with determination and belief in ourselves, so I learned from WEST, whatever happens with us we should Never Give Up.