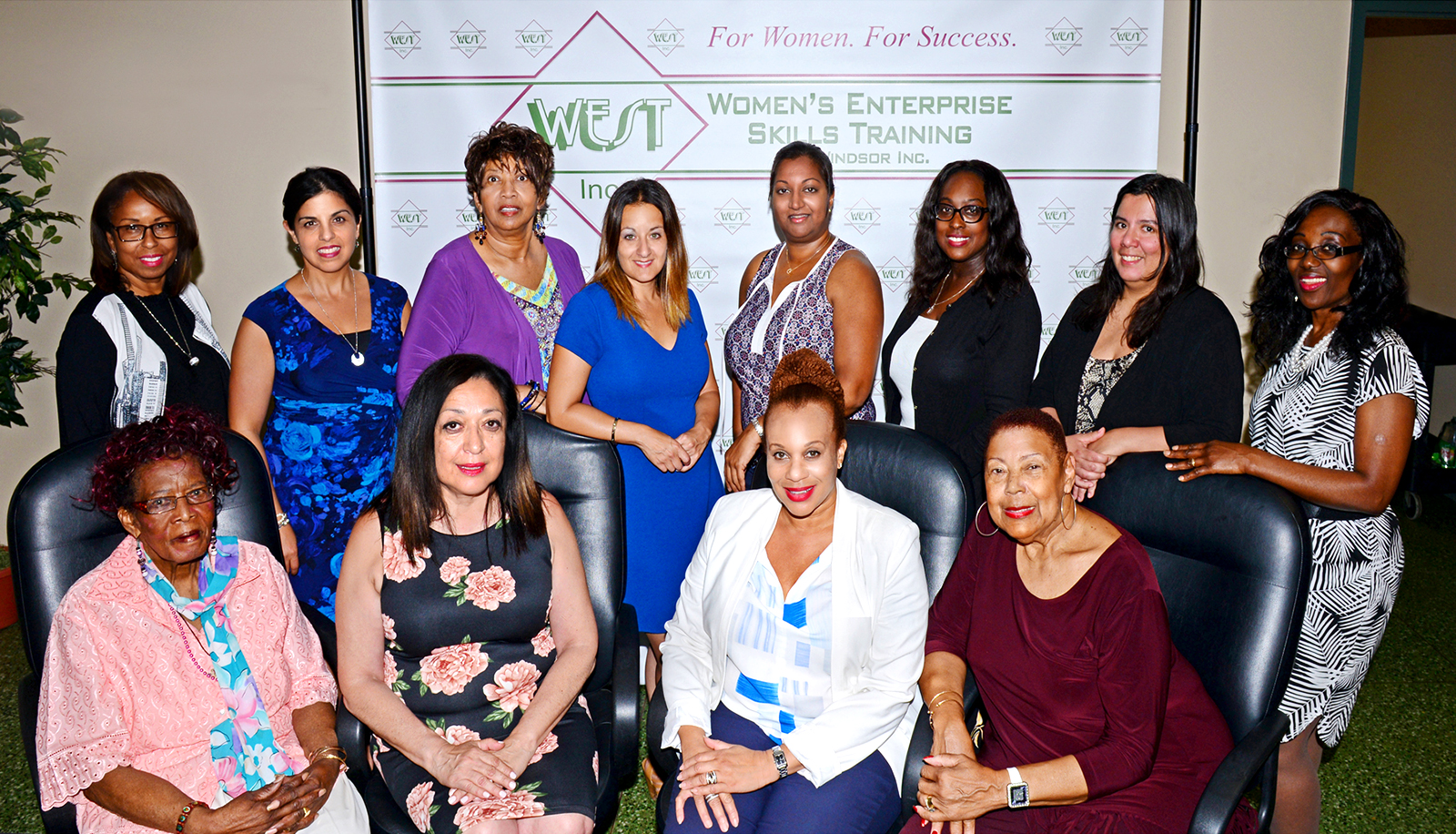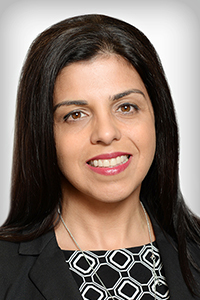 Ann joined WEST Board of Directors in 2011. Ann is a graduate from the University of Windsor and more recently; a graduate of Leadership Windsor Essex Class 2015. Ann is employed with BMO Bank of Montreal as a Commercial Account Manager. She believes WEST serves as a great resource offering vast programs to support for newly immigrated disadvantaged women to enter the Canadian Workforce with skills and confidence. Coming from a family who immigrated into Canada over 40 years ago; she understands and values the commitment and dedication new immigrants carry into Canada to establish a livelihood for themselves and families. In addition to her Board position at WEST; Ann is active in promoting awareness and need for inclusion and proper services for children with intellectual disabilities.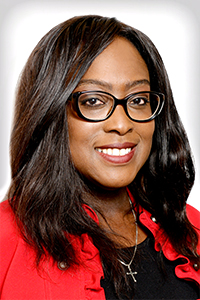 Nadine Manroe-Wakerell, Vice-President
Nadine joined the WEST Board of Directors in March 2009 and was elected Secretary June 2013 – 2015 and Vice President in 2019. Nadine is a nurse, with an (Hons) BA in Developmental Psychology from the University of Windsor, and a MA in Leadership from the University of Guelph. Nadine has worked for almost 20 years in health care in various roles encompassing gerontology, chronic disease management, system navigation, mental health and youth health. Nadine has a passion for finding innovative solutions to holistically address needs in community health care. She currently works at the Windsor Essex Community Health Centre as the Director of Clinical Practice for the Teen Health Centre and Street Health sites. Nadine's passion for mentorship, research and education in health care has led her to act as a clinical preceptor, mentor to young professionals and sit on various committees to impact holistic change. In addition to her current board position at WEST, Nadine is a member of WEST's IWD, and Chair of WEST's Strategic Planning Committee. She has also been a member of the Human Resources and Board Nominations Committees. Nadine is also a consultant in emotional intelligence and leadership development, and performs in local theatre and volunteers in outreach with her church to help those in need.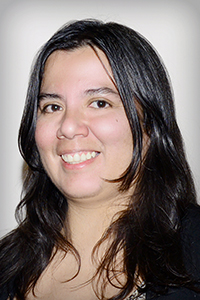 Helena Palma-Kurek, Treasurer
Helena Palma-Kurek came back to the Board of Directors as a treasurer in 2016, after a period of 3 years. Helena is a former client for WEST, she participated in the LINC, ELT and MTP programs. After participating in the MTP program, Helena obtained her CPA-CMA accounting designation with other WEST clients. Helena has strong experience in the accounting field she held a position as an Assistant Controller in Telefonica (the largest telecommunication provider in South America) for over 7 years, she also worked in banking, public administration, non-profit and manufacturing industry. Currently, Helena is working as a Plant Accountant at Syncreon for over 3 years. Helena is passionate about the programs and services that WEST offers to women to achieve their employment goals. Helena is married to her husband of 12 years and they have two children.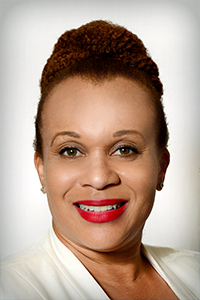 Gemma Grey Hall, Past President
Gemma Grey-Hall joined the Board of Directors in 2005. After nine years in pharmaceutical sales, Gemma is currently working in Advancement with the University of Windsor specializing in forwarding the strategic priorities for the Faculty of Science. Gemma is studying towards a CPA designation has completed a MBA and is a graduate of Leadership Windsor Essex class 2010. In addition to her board position at West, Gemma is active in the community in areas surrounding Women's issues and non-profit capacity building. Gemma is passionate about the programs and services that WEST offers to help ease the transition to "Canadian work experience" for employment disadvantaged women.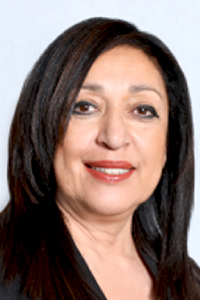 Rose Anguiano Hurst, Executive Director
Rose Anguiano Hurst is the Executive Director of Women's Enterprise Skills Training of Windsor Inc. (WEST) where she leads a team of 50 staff. Rose has served in the capacity of Executive Director at WEST since 1995. During this time, the organization has grown to serve more than 2000 women annually. Rose possesses an extensive professional knowledge and background in all aspects of non-profit program management and administration which she strengthened at WEST and previously in similar organizations.
Her greatest satisfaction at work is witnessing participants' confidence flourish as they attain skills and find jobs where they can make enhanced contributions in society for themselves and their families. Rose is grateful to have the support of a committed board of directors and professional staff who work together to ensure the goals of the organization and the employment needs of women in our community are being addressed.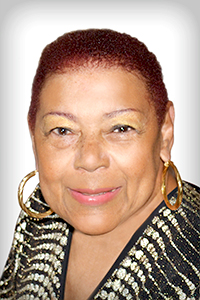 Sheila re-joined the board in January 2007 following a brief hiatus. She brings vast experience in governance, race relations, policing and quality assurance to the organization. Sheila's expertise has been sought throughout the community and province. Her past Board and professional affiliations have been with the United Way, CMHA, The Distress Centre, labour organizations, as well as the VON and W-E Health Unit. She was seconded to Ontario Human Rights Commission, Ministry of Labour and Solicitor General to work on special projects focusing on racial relations and police services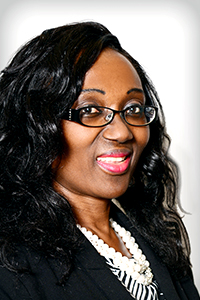 Justina has been a member of the WEST Inc. Board of Directors since 2001, and a two-term WEST Board President (2003-2007). She is also active with many other community groups and has served on other boards locally and internationally. She was the Board President of Peaceway Counseling Centre, Detroit Michigan for four years (2010-2014), and remains an active member of Issele Association of North America (IANA) Inc. since 1999. Justina is a Registered Professional Planner employed by The City of Windsor Corporation. She was the 2007 Frances Horvath Memorial Equal Opportunity Award Recipient. This award, endorsed by City council, is presented annually to the employee who best exemplifies the principles of Equal Opportunity. She was also the 2007 Female Volunteer of the Year Award recipient, 6th Clarence Williams Social Activist Awards.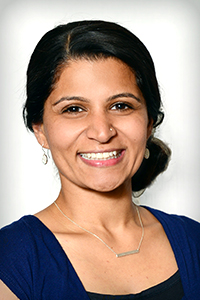 Priyanka is currently with the Windsor Regional Hospital's Regional Cancer Program as Primary Care Coordinator/Decision Support for the Cancer Screening and Prevention Program. She has a Bachelors (Hon.) Degree in Biochemistry-Biotechnology and a Master of Business Administration (M.B.A), both from the University of Windsor. Priyanka is a recent graduate of the Leadership Windsor/Essex Program (class of 2015). Passionate about community involvement and leadership, in her spare time, Priyanka is actively engaged in our community through various volunteering opportunities and specifically in her current role as a member of the Board of Directors for Cystsic Fibrosis Canada, Essex-Kent Chapter, member of the Board of Directors for the Windsor International Film Festival (WIFF) and more recently WEST.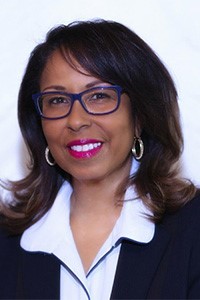 Maria Ford Conliffe is president of Ford-Conliffe & Associates, a Human Resources consulting firm. Maria has over 30 years of human resources experience and has worked for Ford Motor Company, in addition to her own consulting firm.
Maria is from Windsor and presently resides in Farmington Hills, Michigan with her husband Darryl.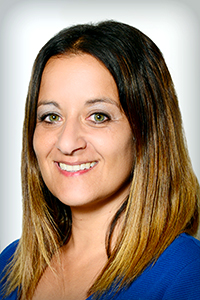 Lisa Shulman has worked at Bell Media Radio & TV since 2007, where she puts together marketing & advertising plans for businesses in Windsor & Essex. In 2001 Lisa launched the WEST Childminding program from ground-up, and since she has had a passion for the organization. In her spare time, Lisa attends many community events and represents AM800 plus the sister stations. Lisa is married to her husband Jeff of 9 years and they have two young children, Max and Talia.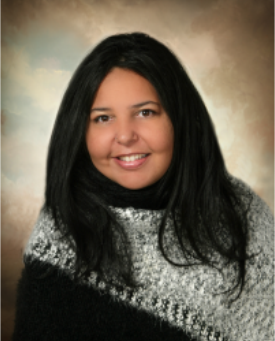 Jessica Watson is the Legal personal for Streets and Alley closures and conveyances in the Planning & Building Department at the City of Windsor. In 2018, Jessica received the Fran Horvath Memorial Equal Opportunity Award and is currently a Leader of the City of Windsor's Diversity and Inclusion Initiative as well as, 3 Employee Focus Groups. Currently, she is the President of the Latchkey, Daycare and Learning Centre, Board of Directors. As a community mentor, Jessica loves being a part of the dynamic not-for-profit organization WEST, where she has the opportunity to bring forth her own personal and professional experiences. Jessica's interests also include poetry and mentoring single moms to aid them in achieving personal success.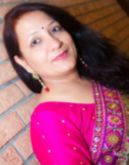 Anuja Virani has a degree in civil engineering and works as project manager & officer at her own company Chintan Virani Architect Inc.
Anuja Sharma-Virani is a realtor since 2013; Member, OREA & WECAR;
She has demonstrated commitment to community service; Awareness and interest in regional and social issues;
Active with many other community groups and has served on other boards locally and internationally.
Mentor for entrepreneurs at EPICentre, Odette School of Management, University of Windsor;
Member, Indo Canada Chamber of Commerce (ICCC);
Member, Canadian Aboriginal and Minority Supplier Council (CAMSC);
Member, Windsor Construction Association (WCA);
Member, Windsor Gujarati Samaj (GSW); Served as committee member;
Member, India Canada Association Windsor and Essex County (ICA);
Volunteering at VRAJ Canada Community;
Canada Gujarat Construction group (CGCG) – founder of group for immigrants originally from Gujarat, India;
Successfully organized events, provided counselling & guidance to new immigrants to enter their related profession; Web base yahoo group CGCG with more than 250 members;
Volunteered at Home Depot;
Volunteering for Canadian Architect Licence exam (ExAc invigilator) for Ontario association of Architect at London Exam centre;