Employment Workshops & Computer Training
The Employment Service Department offers a range of workshops to help individuals explore and identify essential job skills that include:
Labour market information and the hidden job market

Ready for work

Resumes and cover letter writing
Orientation to Better Jobs Ontario and other Employment Ontario Programs

Employment laws and regulations

How to excel in an employment interview
Computer Based Job Search Workshops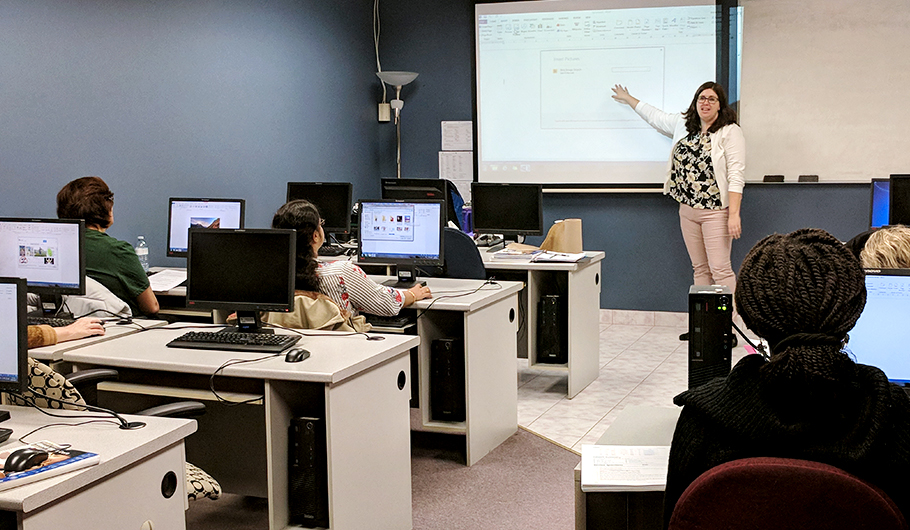 Utilizing technology in your job search
Navigating employment websites
Basic computer training
Computer training is available in Basic Computers, Microsoft Word and Microsoft Excel 2013.
Computer basics, terminology, hardware & software, operating systems, using Windows 7 and file management, introduction to Mavis Beacon for typing, introduction to internet & email.
New features of Word, manipulating text and paragraphs, formatting documents, using tables, working with illustrations and references.
Formatting worksheets, organizing, importing and exporting data, using formulas and professionally editing spreadsheets.
Microsoft Certification option available for Word and Excel classes.