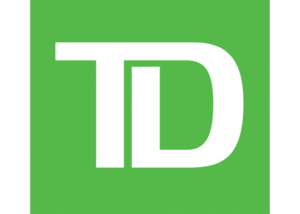 WINDSOR, ON – Women's Enterprise Skills Training of Windsor Inc. (WEST) is pleased to share that TD Bank Group (TD) has made a $20,000 donation to support programs for newcomer women in our community. This funding will enable WEST to offer newcomer women access to tools and training that will result in building skills and confidence leading towards financial empowerment.
Specifically, the funding will support WEST's Financial Security through Networking, Mentoring and Training Project, which provides opportunities for newcomer women to attend Financial Literacy and Rent Smart Courses, Networking Training and Events, and Mentoring sessions with local entrepreneurs and leaders in the Windsor-Essex community.
A portion of the funding will also support WEST's annual International Women's Day Gala and Journey Towards Success Awards on Tuesday, March 8th, 2022 with Keynote Speaker Dr. Beverly Jacobs of the Mohawk Nation of the Haudenosaunee, Confederacy, Bear Clan and Senior Advisor to the President on Indigenous Affairs and Outreach for the University of Windsor. The gala will be broadcast virtually with Zoom networking at 5:30 pm and the Program starting at 6:00pm. This annual community building event which brings together people from all over Windsor Essex to honour amazing women living their best lives with over four hundred people joining in to support the pursuit of gender equality, inclusion, and the value of diversity.
"WEST is delighted about the opportunity to work with TD. This funding will help us expand our efforts to support economic inclusion and financial security of newcomer women," says Rose Anguiano Hurst, Executive Director for WEST Inc. "We are confident that together with TD, we can offer proven programming that will result in building skills and confidence leading to opportunities for participants to become more financially empowered."
"At TD, we are committed to creating conditions where everyone has the tools and resources they need to succeed in a changing world and feel confident in what their future holds," says TD District Leader Johanna Tedesco. "Partnering with organizations such as WEST is one of the ways we work toward this goal, right here in Windsor."
Click here to read the full media release (PDF)