The theme for International Women's Day 2021 was #ChooseToChallenge "A challenged world is an alert world and, from challenge comes change." To acknowledge the vital role that we can all play in creating change, Community Leaders of all ages in Windsor-Essex contributed to WEST's #ChooseToChallenge Campaign to remind us that our voices and actions have the ability to make the impossible…possible.
Journey Towards Success 2021 Award Recipients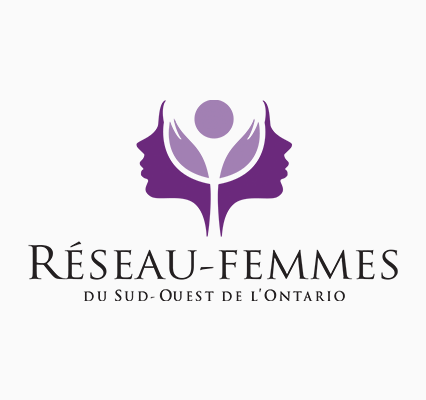 The Daphne V. Clarke Trailblazer Award Recipient
Réseau-femmes du Sud-Ouest de l'Ontario

Sponsored by CTV Bell Media
Réseau-femmes du Sud-Ouest de l'Ontario is a non-profit organization serving women in the Francophone communities of southwestern Ontario. They offer individual intervention services as well as support, referrals, and access to Francophone resources. Prevention, awareness and education are part of their work to improve the condition of Francophone women and to eliminate violence against women.
For over 5 years WEST has been working along side with RFSOO to enrich the lives of newcomers women with the goal of preventing violence and improving the condition of French-speaking women. Réseau-Femmes cultural and linguistic approach has fostered a safe space for women and their families as they begin to address the multilayered issues associated with domestic violence. Réseau-Femmes is dedicated to working directly with clients, presenting supportive workshops, and engaged in awareness raising activities while connecting with relevant community supports.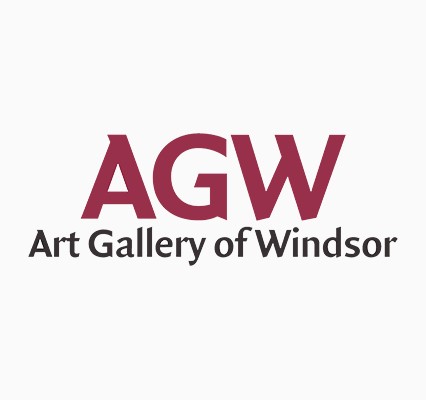 The Visionary Award Recipient
Art Gallery of Windsor

The Art Gallery of Windsor (AGW) is a non-profit public art gallery focused on presenting the visual arts of Canada. The Art Gallery of Windsor is an award-winning organization known for its cutting-edge contemporary art program and Canadian art collections now approaching 4,000 works. The exhibition galleries (comprising about 15,000 square feet/4,700 metres) include both changing exhibitions and ongoing displays of the acclaimed AGW Collection, which features historical, modern and contemporary art.
The Art Gallery of Windsor harnesses the power of art to open minds and hearts to new ideas, perspectives and ways of thinking that inspire people to grow emotionally and intellectually. Working with partners like WEST, we seek to spark conversations around new ideas and issues, and to serve and engage with the community as a key, unique hub for learning through art in Windsor-Essex. Over the past year, the Art Gallery of Windsor has partnered with WEST to support SEAT participants in a variety of in person and online initiatives, including art-making workshops, gallery tours, and most recently their first virtual Photo Activism Exhibition. The AGW looks forward to continuing our partnership with WEST in 2021 with programs that encourage care of self and care of community through art.
The Innovation Award Recipient
Fadak Al Naely

Sponsored by Small Business Centre
My name is Fadak Al Naely, and I was born in 2004 in Diwaniyah, Iraq. I am presently a grade 11 student at the Honourable W.C. Kennedy Collegiate. I also participated in the SEAT program and took part in the SEAT Photography Activism Project, as well as the Card Making for Seniors Project.
As part of my volunteering initiative, I've volunteered with WFCU and the Miracle Day Food Drive. I want to become an Architect/Engineer, and after completing university, I want to pursue my postgraduate studies. I love Engineering, my dream is to be a well-known female Engineer in society. My hobbies are photography and drawing. I know how to play tennis and basketball; however, I also want to learn to play the piano and be able to swim. I want to build my home after graduating from Engineering. I am interested in fashion and brands, as well as cars, so I spend a lot of time learning about different types of cars.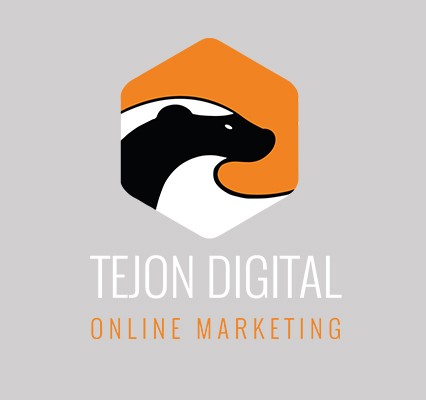 VIP New Business Partner Award Recipient
Tejon Digital Marketing

Patricia is the owner of Tejon Digital which provides marketing assistance including but not limited to websites, SEO services, social media and Google advertising. Patricia moved from Toronto to Windsor two years ago to expand her business.
To succeed, Tejon Digital would need a team with marketing, social media, community engagement and lead generation skills. Patricia started working with a Job Developer in WEST Employment Services that understood her business and was able to help guide her with her employment needs. The Job Developer connected Tejon Digital with an internal program called Young Women in LEAD where Patricia was able to connect with job ready woman eager to join her team. Tejon Digital provided training and job experience to LEAD participants in the marketing field which helped expand their knowledge and experience. The participants use the knowledge and experience acquired to advance themselves into their careers in Marketing. Tejon has become a valuable partner to WEST.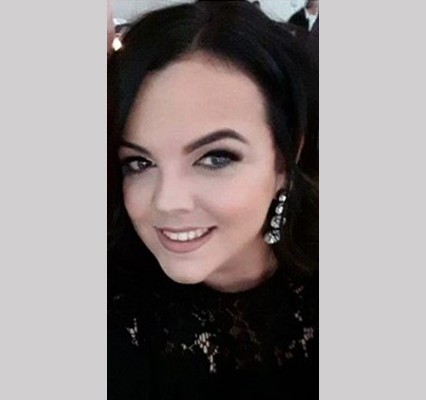 The Sisterhood Award Recipient
Sandra Istefan

Sponsored by Odette School of Business
Sandra Istefan is the HR Manager at Laval International, bringing several years of diverse human resource and payroll experience to the team. Most recently Sandra became the first and only female Senior Manager and she supports over 70 employees in a diverse range of aspects; Employee relations, recruitment, HR compliance, payroll and many more.
Sandra also loves to donate her time to help those in need and leads as a champion of the Laval United Way Windsor-Essex Campaign. During the WEST clients' placements at Laval, Sandra as has always been willing to offer accommodations to our clients who face increased barriers due to the situations caused by the COVID-19 pandemic, such as childcare with closure of schools and childcare facilities. Despite all the ups and downs in the skilled trade industry due to the pandemic, Sandra has always been very accommodating and receptive to any suggestions and requests WEST has had for the benefit and care of our clients, and offered support towards their employment sustainability.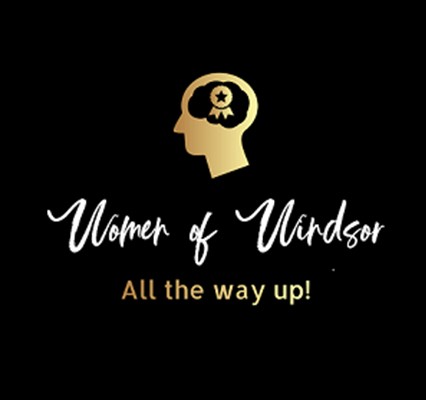 The Influencer Award Recipient
Women of Windsor

Sponsored by Windsor Star
We are a Canadian Not-For-Profit – created by a group of passionate women, public figures, executives, business owners, and entrepreneurs who came together with the mission to make Windsor Essex County the #1 place in Canada to be a woman!
Providing hands-on mentorship through empowered one-on-one sessions and dynamic group workshops. We are committed to leading change in both perception and reality for women looking to develop their careers or take on a new professional challenge.
By pulling together a team of recognized leaders from diverse fields, we are able to help women overcome obstacles, launch and scale their business, thrive in STEM, manage their careers, and live a wholehearted and PASSIONATE life!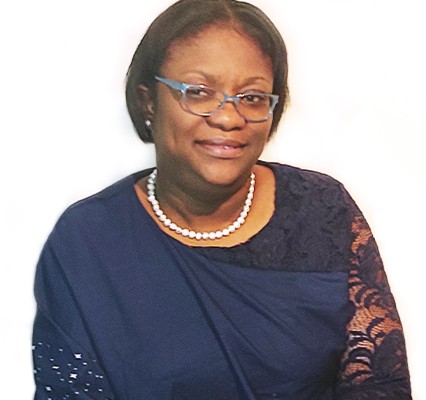 The Choose to Challenge Award Recipient
Anthonia Abimbola Aborode

Anthonia Abimbola Aborode migrated from Nigeria to Canada on November 17th, 2012 with her husband and two children. She eventually had her third baby on the 22nd of February 2013. Anthonia has a bachelor degree in Accounting and is an Associate member of the Institute of Chartered Accountants of Nigeria (ACA). When they came to Canada, Anthonia decided to continue her career path in Accounting.
The first step toward this was the enrolment in the Management Training Program (MTP) organized by the Women's Enterprise Skills Training of Windsor (WEST) Inc. It was a CPA PREP Program for women who aspired to pursue an Accounting profession.
After completing the CPA PREP program, she continued on the career path to obtain her CPA designation. Concurrently, she was also pursuing another Accounting designation program with the Association of Chartered Certified Accountants (ACCA) in the United Kingdom. Both programs (ACCA and CPA) were completed leading to the award of Associate member of the Association of Chartered Certified Accountants (ACCA) and Associate member of Chartered Professional Accountants of Ontario (CPA).
Anthonia currently works at Quick Draw Tarpaulin Systems where she is currently the Accounting Manager for the group of companies in Canada and the U.S.
Please click the button below to view and download our past International Women's Day Gala programs: