Maggie Henry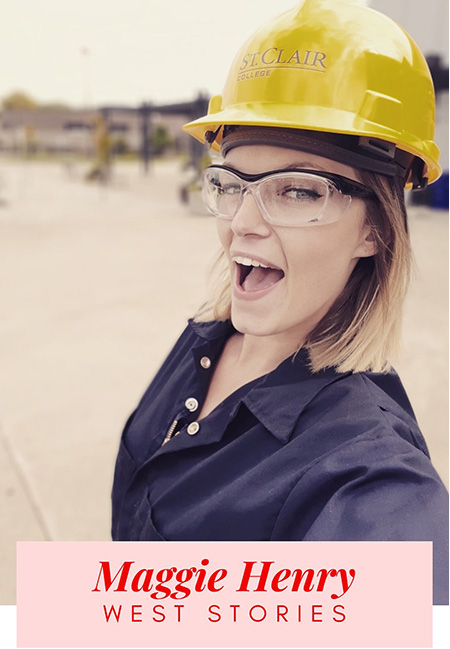 My Story
I was stuck in a rut. I always liked working with my hands but the career I chose in Massage Therapy wasn't as fulfilling as I had hoped.
My Power Shift
I applied to the WEST program and urged my sister to do the same. We both got in!
I went through the program learning so much and gaining a sense of empowerment. When my sister and I moved recently we built a wall for her room, changed light fixtures and general maintenance with confidence all because of what we had learned.
We learned to trust our skills, that we were strong, independent women that are capable.
My Future
Now I work as a welder-fabricator and get to build giant transport trailers and industrial ovens for factories. I leave work everyday feeling like I can tackle the world.
I hope all women can feel this empowerment because it feels so good!